Does SelfieSign store my or my clients' signatures no your server?
---
Your and your clients' signatures and recorded videos are encrypted and stored on our server. Nobody is allowed to access them without prior written permissions.    
---
How long do you store my documents?
---
SelfieSign will store your documents for at least 10 years as long as you have an account with SelfieSign unless specified otherwise.    
---
Where can I download the audit trail of a document?
---
At the moment, the audit trail of your signed document is not available.
However, you can view the action log by opening your document, and clicking History in the left Actions Panel.
---
Where do you host your server?
---
Our server is hosted on China's Alibaba Cloud.    
---
How does SelfieSign protect my data?
---
At SelfieSign, the safety of your documents and information are our top priority. Each of your documents is stored behind a firewall, and encrypted using AES 256-bit encryption.
---
Can anyone else access my files?
---
No one else has access to your documents except you and your recipients. In specific cases, such as server migration, SelfieSign will contact you to backup your data.    
---
SelfieSign and compliance
---
We comply industry regulations such as EU's eIDAS Regulation. You can check out our Trust and Security page for more details.    
---
---
SelfieSign會在伺服器上保存我或是我的客戶的簽名嗎?
---
所有的簽名及影像皆會完整的保存在Selfiesing伺服器上,並且透過完整的加密機制,在未經允許的方式下,任何人是無法查看的。    
---
SelfieSign會保存我的文件多久?
---
除非我們另有說明備註,只要您有SelfieSign帳號,我們會保存您的文件至少10年。    
---
我可以在哪裡下載文件的稽查軌跡?
---
目前,我們並未提供您簽署文件的稽查軌跡。
但您可開啟文件、點選左側的"簽署歷程"來查閱該文件的操作歷史紀錄。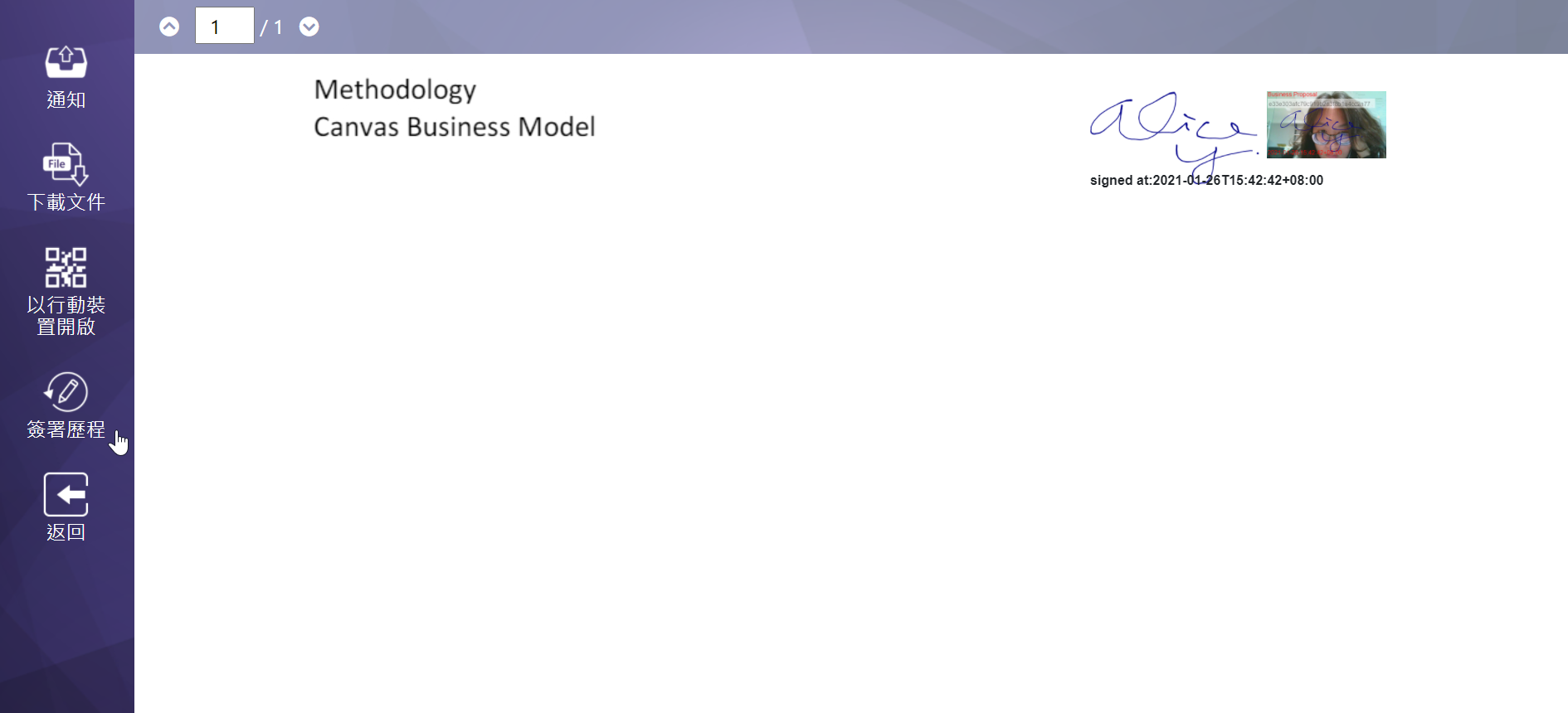 ---
SelfieSign的伺服器架設在哪裡?
---
Selfiesign的伺服器目前放置在中國的阿里雲上。    
---
SelfieSign如何保護我的資料?
---
在SelfieSign,我們相信您具有您資料的擁有權,並致力於保護您的個人資料。我們的隱私權政策清楚說明了我們處理並保護您資料的方式,您可前往查閱。
---
他人可否存取我的檔案?
---
除了使用者本人及相關收件人之外,任何人是無法存取的,但若有特殊情形,像是搬移伺服器,Selfisign的工程師會聯絡您並進行檔案備份或異動。    
---
SelfieSign與法規遵循。
---
我們遵守業內的法規,例如歐盟的電子簽章法(eIDAS)。您可以查看我們的 信任中心頁面瞭解更多。    
---
---